TPS360° Recruitment Business Software 360

RBS360™ Supercharges the Hiring Process.
Access Information Anytime, Anywhere
Easy to manage recruiters from diverse locations.
Share information with resource managers and recruiters without sending fi les back and forth.
Have a bird's eye view of all the activities of recruiters/resource managers at any time and anywhere.
Instant access to a centralized resume database from any web browser.
Dashboard
Live snapshot of on-going recruiting and marketing activities.
Reminders for current day's activities.
Lists recently posted requirements and submitted resumes.
Alerts the logged in user about recent requirements, interviews, pipeline, etc.
Allows you to view performance of employees.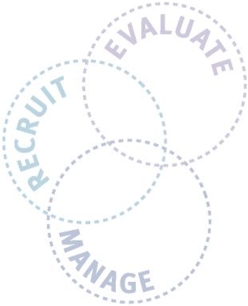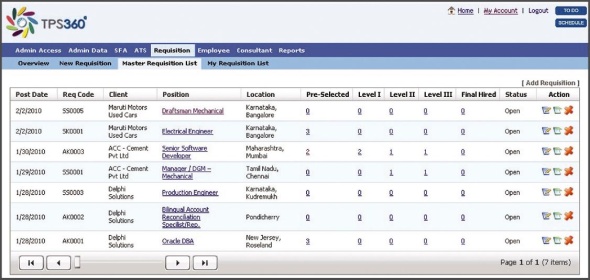 Email Communication
Automatic email notifications.
Key events will be notifi ed via emails to the respective stake holders– recruiters, account managers, etc.
Configurable Roles and Application Access
Admin-configurable roles allow the organization to have total control over the data available to different levels of users.
Deletion of data is only permitted to the admin, ensuring a high level of data integrity.
Customizable Real Time Reports
Real-time recruitment metrics.
Periodical analytics/performance reports of recruiters, account managers, clients, etc.
Offers confi gurable output fi elds and extensive fi ltering options.
Reports can easily be exported to Word, PDF or Excel formats.